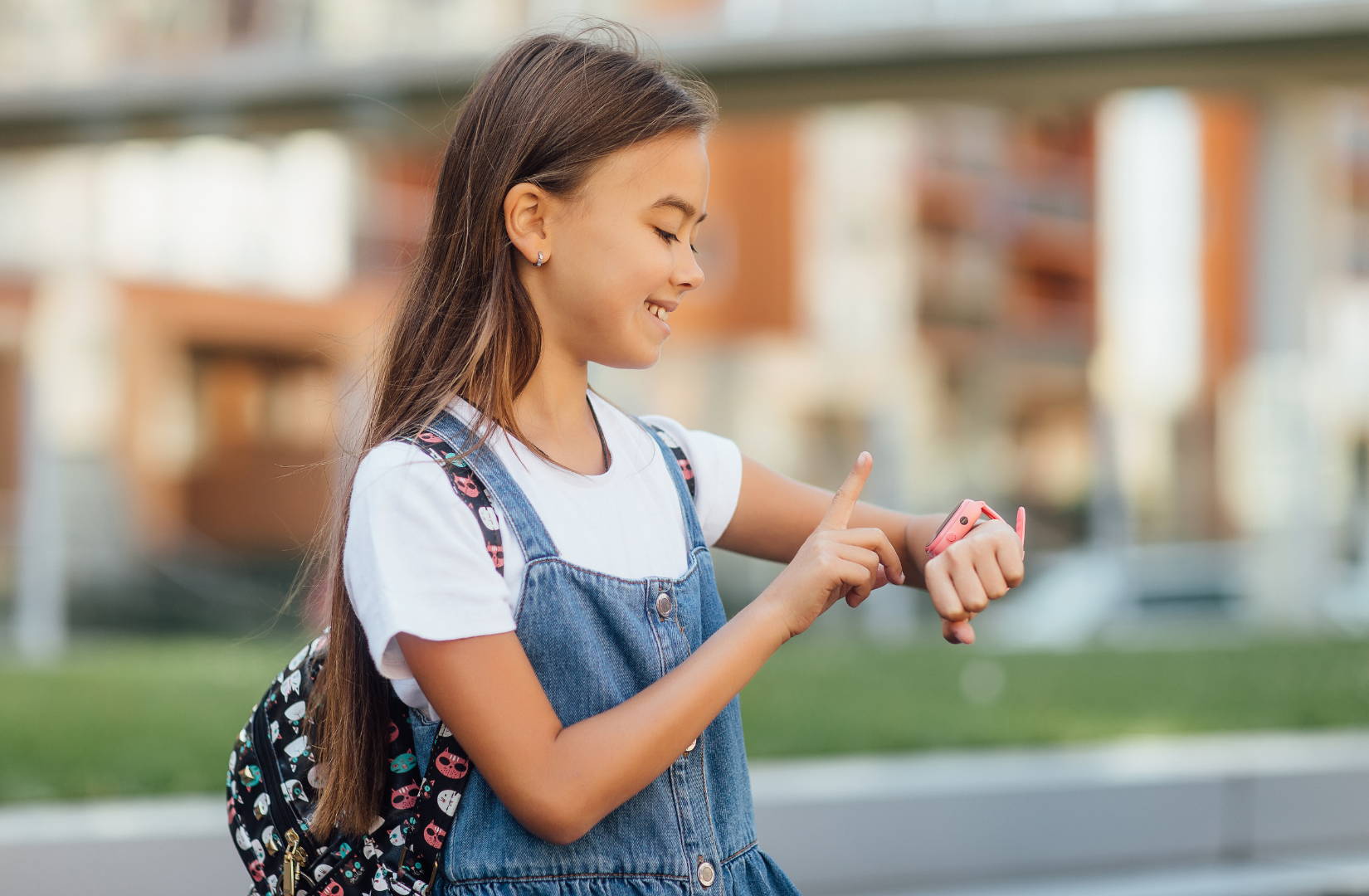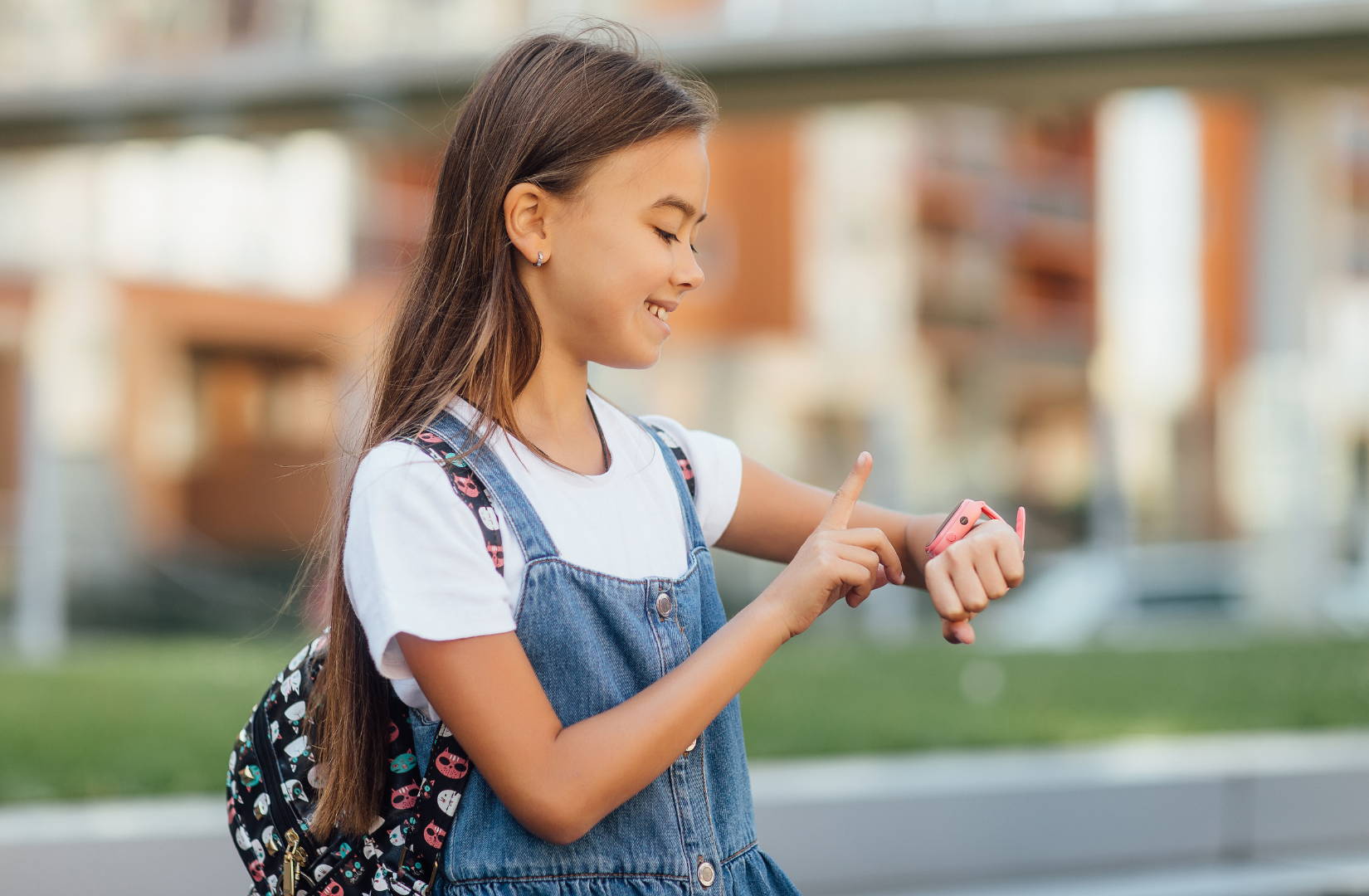 The Complete Guide to Safe Starter Phones for Kids

Wondering if your child is ready for a phone? Looking for a smartphone alternative? If so, you're not alone.

More parents than ever are turning to safe starter devices, but finding the right fit can be hard. From costs to features to best picks, we've got everything you need to find the perfect safe starter device for your child.

Here's a fact: More parents than ever are worried about kids and smartphones. Today's most common parenting mistake might just be this: too much, too fast. It can feel like an all or nothing tradeoff: giving younger kids connection means giving them virtually unlimited access to social media, dangerous content, and more.

That's why many parents are opting to start simple and take it one step at at a time. The good news is, there are options! Here are a few of the most common smartphone alternatives out there (maybe you've considered some of these yourself):
- Simple digital watch (time keeping only)
- An old flip phone (calling & messaging)

- A 4G smart watch for kids (phone, messaging, & GPS)
- An old smartphone (WiFi connection only)
Of all these smartphone alternatives, a smart watch for kids has quickly become the most popular. In just the past few years, connected kid-safe wearables have become a top go-to given a growing set of features for families.

You've probably seen some varieties on kids' wrists at the playground or school pickup lines. But maybe you've also wondered about the different types. What do they cost, their pros and cons, what features they offer, and how to compare?

In this guide we'll cover: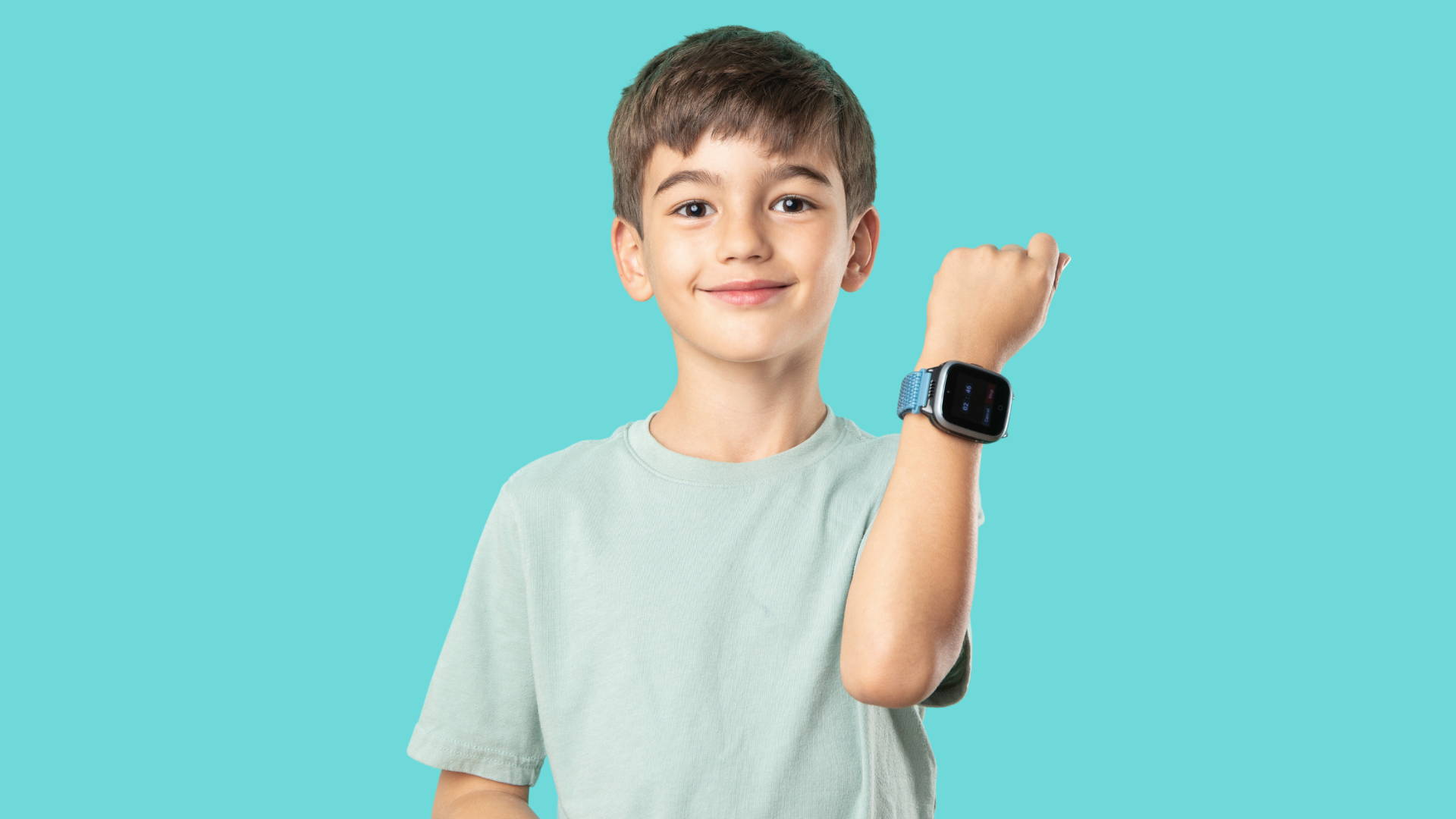 Why are kid's smartwatches an exploding trend?
We know some trends can be, well, pretty pointless (it's anyone's guess how the Furby became so popular). But a kids smart watch is a different story.
According to analysis by Databridge, the kids smartwatch market in the US and globally is projected to skyrocket in coming years. Why? Well, there's a simple reason: for families who want something other than a smartphone, they make sense. From health & activity tracking, to sleep monitoring, to games, to connection & communications, wearable tech is here to stay and kids & parents are joining in.
Here are the top 3 reasons kids smartwatches are a growing trend:
Reason #1: Growing concern for kids mental wellness & digital safety
More parents than ever are concerned about emerging data connecting more screen time and social media use to increased risk of depression and suicide. Researchers point to the prevalence of cyberbullying, social pressures, and inappropriate or explicit content as particularly troublesome.
Some of the most concerning data has found strong connection between high screen time and social media use in kids and higher chances of:
- Anxiety
- Depression
- Trouble concentrating
- Trouble sleeping

For many families, a kids smart watch is a simple way to delay smartphone and social media usage without sacrificing connection.
Reason #2: Kids smart watches offer practical and safety benefits
There are many reasons parents are gravitating toward kids wearable devices, but practical and safety benefits may be the biggest. While many parents of kids ages 5-12 may not feel their child is ready for a smartphone, being able to do things like call, text and GPS track your child are undeniable benefits. Some examples might be:
School safety concerns
Needing to coordinate plans and pickups
Incentivizing activity & healthy behavior
Keeping track of kids playing in the neighborhood
Helping kids build independence one step at a time
Preventing kids from losing their first tech device
Reason #3: Kids smartwatches are fun & cost effective
Can you remember your first cell phone? (Blackberry? Razr?) A kids' first device is a special moment and a smartwatch is no exception. Some watches feature games and entertainment

For parents, the lower price tag is a benefit too. Whether it's an activity tracker watch or a kids phone watch, any option will run less than a smart device like an iPhone or Samsung Galaxy.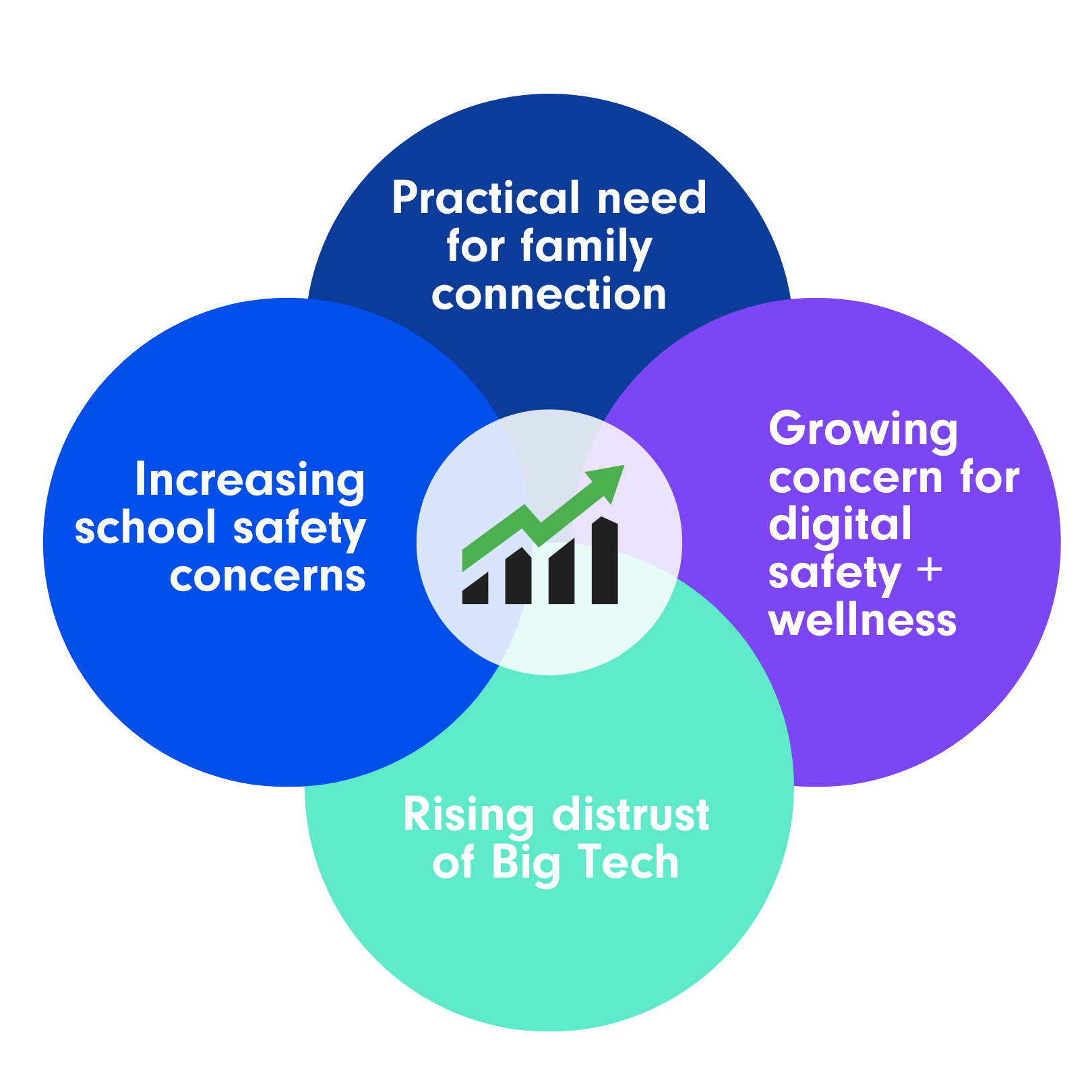 What are the most popular types of wearables for kids?
This is where things can get confusing. As kids' wearables have become more popular, the types and kinds have gotten hard to differentiate. So let's break them down!
Broadly speaking, there are a few main categories for kids wearable devices: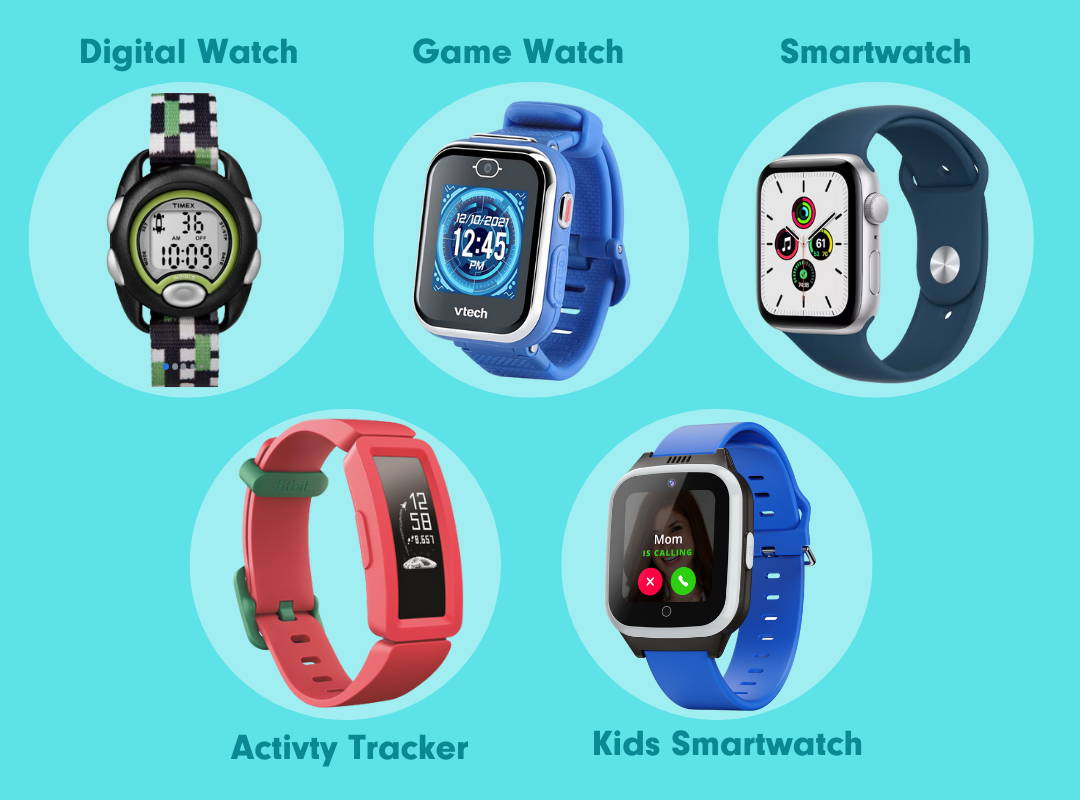 -Digital watches: Fun, safe, and simple. Great for helping kids learn about time and time management, but don't offer any kind of connection or communication/tracking features.
> Examples: TimeEx

-Game watches: Simple and often inexpensive watches with kid-friendly games for entertainment. These may have wifi and/or bluetooth capabilities but generally don't include a SIM card or any communication features for calling, texting, or GPS tracking. (Also be careful to look for quality, safety-certified devices from reputable companies!)
> Examples: VTech KidiZoom, Emoji Kidz

- Activity trackers/step counters: Devices that keep track of steps and activity, even things like heart rate and sleep patterns. These generally are wellness/fitness oriented and great tools for helping kinds build good physical awareness. Most are Bluetooth enabled but don't include SIM cards or calling/communication features.
> Examples: FitBit Ace, Garmin VivoFit Jr3

- Phone Watches & GPS trackers: These are top-end the best all-in-one options great for kids anywhere from 5-12 years old. The best quality kinds come with included SIM cards and easy to activate, standalone cellular service plans. They also generally pair with a parent app that allows guardians to control approved contacts, view GPS tracking location, set custom safe zones and other safety settings.
> Examples: COSMO JrTrack 2, Verizon Gizmo

How much should a kids smart watch cost?
Cost is always an important consideration. For some kids wearables, the price of the device is all there is, but be aware that some have additional costs where features like calling or GPS tracking are important. Below is what you should expect for the cost of a kids smart watch by type, along with common cost categories to bear in mind: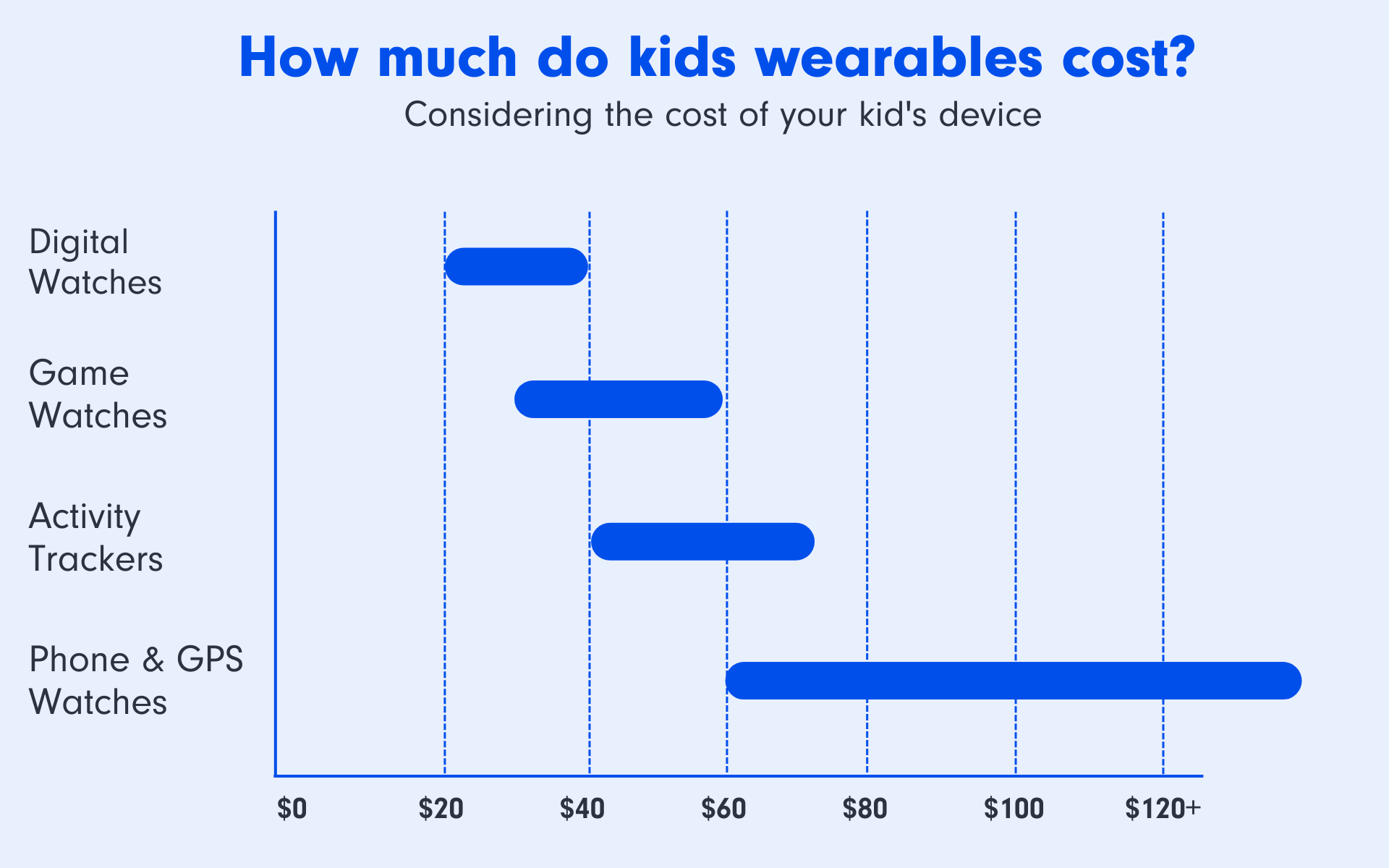 Cost of Device: The cost of the kids smart watch you are considering will mostly depend on the type of device that fits your needs. Digital watches, on the low end, will be relatively inexpensive, while something like the Apple Watch SE will run you closer to $300.
Cost of Service Plan/Subscription: For watches with functions like calling, texting, or activity tracking there may be additional monthly subscription or service costs. These can vary widely by watch and service provider.
Cost of Activation fee: Be sure to watch for activationfees on many kids smart watches. These are often not advertised but cantack on anywhere from $25-$50 to your initial purchase cost.
Cost of Insurance: When it comes to a kids wearable,device insurance for GPS or Phone watches is a must. But watch out forhidden high prices as many providers will keep these hidden until it'stime to purchase your plan.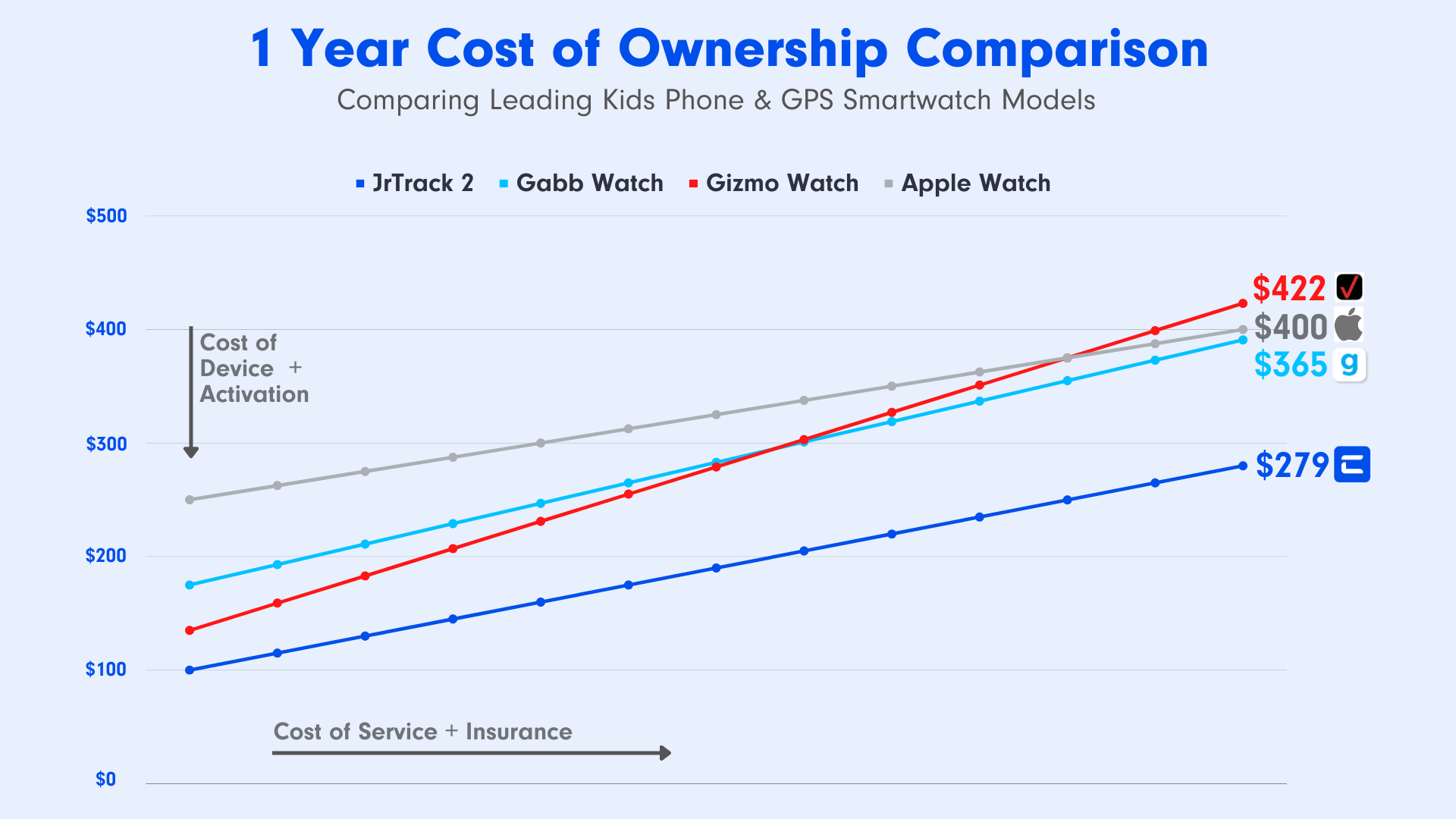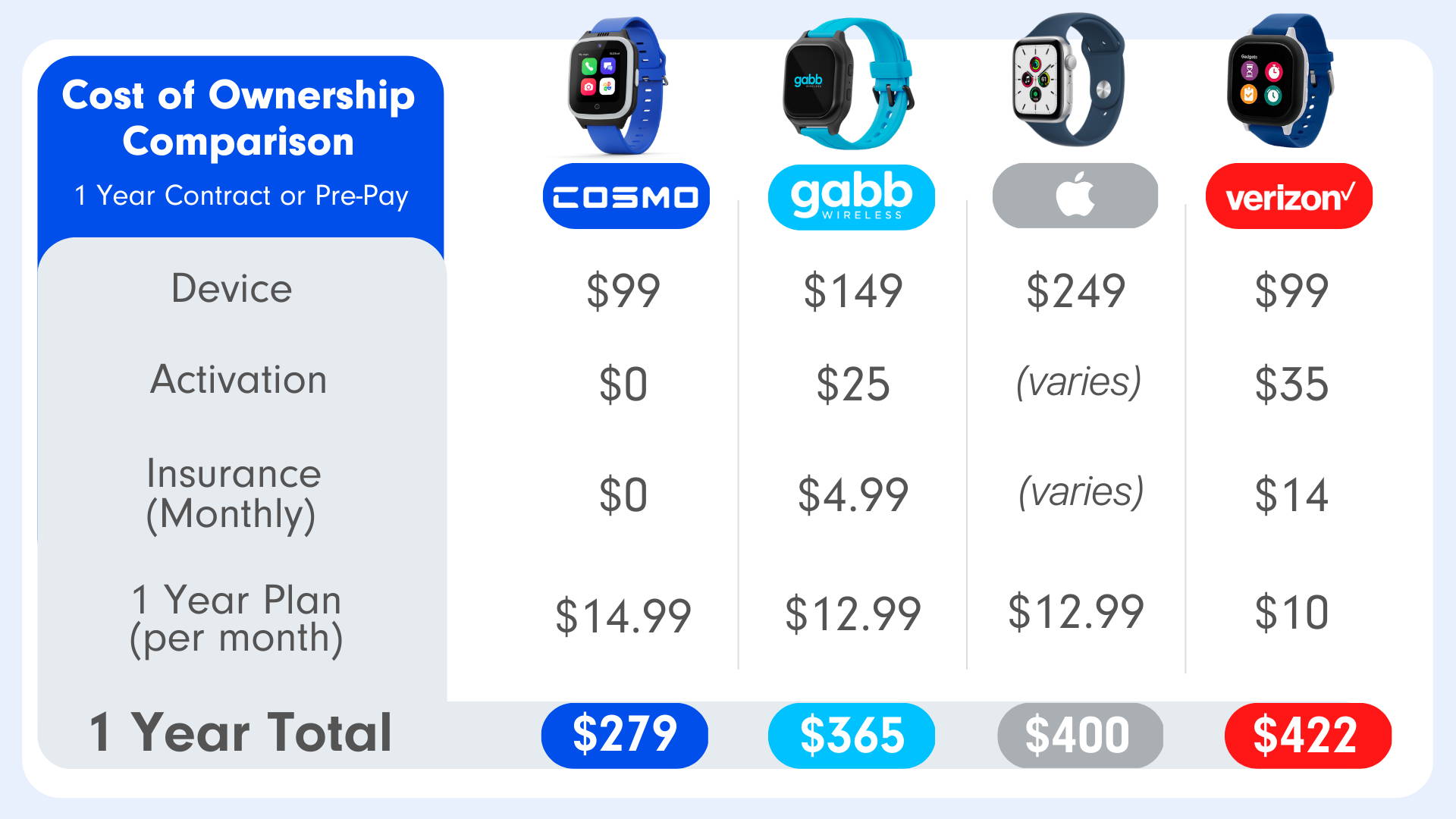 What are the top kids smart watch features?
The perfect device really depends on your family's needs. But when the options range widely in price, features, and more, it can be hard to find the right fit.
By far, the newest, and fastest growing category of kids smart watches are phone watches / GPS trackers. But these are also often the hardest to compare for price and features. But fear not, we're here to help!

So below is a list of 10 features families should look for as a starting point when considering the right kids phone watch for their kids. The great news is that amazing options exist at reasonable price points ($50-$150), offering all of these important features and more.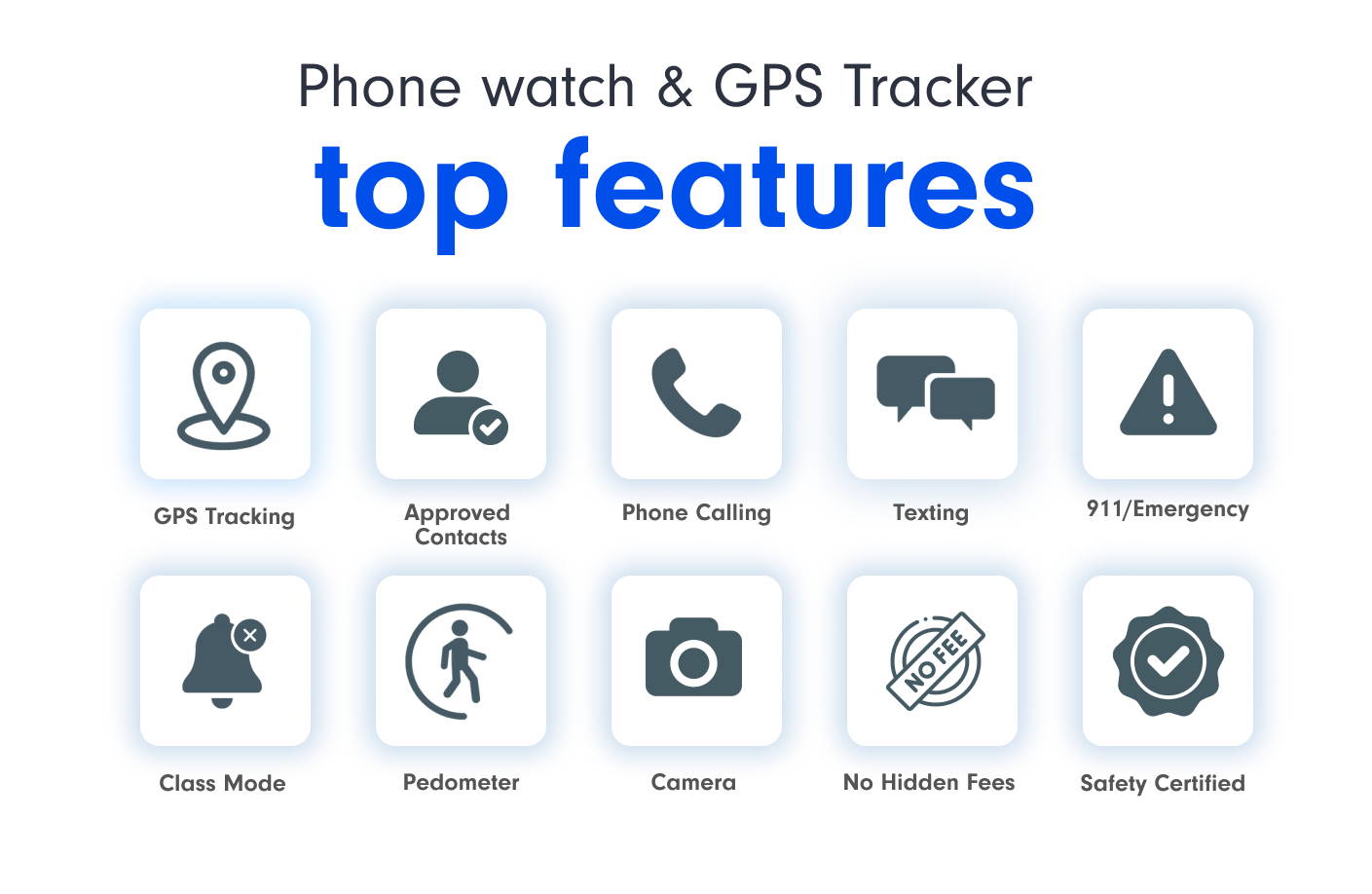 1) GPS Tracking: This is probably the #1 reason why most families go looking for a kids smart watch. In an age where Find My Friends (iPhones) is a regular part of life for many, it's somehow shocking that the youngest, most vulnerable members of the family are least likely to be findable. A kids smart watch and accompanying parent app give parents and caretakers an easy solution without jumping too far ahead on the tech curve.
> What to look for: GPS tracking capability and parent app map features
2) Approved Contact List: In some ways, kids smartwatches now offer features we wish every device could have. One of those is a safeguard against unknown contacts. The best kids smart watch models automatically block calls and messages from unknown numbers - so no worries about stranger danger or spam calls. This important feature allows parents or guardians to add "whitelisted" contacts like grandparents, siblings, or trusted friends.
>> What to look for: Protection from unknown numbers / Approved contact lists
3) Phone calling: A kid-safe phone on a child's wrist is a feature families love. It's the perfect (and hard to lose) way to stay connected one step at a time. Some versions allow any SIM card to be purchased separately and inserted, while others come with pre-installed SIMs (these are generally better quality products). You'll also want to ensure you get at least 4G service as many lower-grade watches requiring a third party SIM may advertise calling but only support 2G or 3G service.

>> What to look for: Watches with nationwide calling, 4G connection, and pre-installed SIM card.
4) Texting: Watches with calling capabilities usually offer some kind of texting feature as well. In most all kids watches, this means pre-set text messages that can be customized by the parent/guardian admin. However, one model (COSMO JrTrack 2) does offer a full texting keyboard and emojis, along with custom pre-set options.
>> What to look for: Texting capabilities with at least custom preset text messages - extra benefit of full watch keyboard typing feature, especially for slightly older kids.
5) Emergency safety features: With growing concern about child safety at school and elsewhere, safety features are another can't-miss benefit of kids smartwatches. The most powerful features tend to come in two versions: First is SOS mode, which will automatically notify the primary parent/guardian and start tracking live location. Second is 911 emergency calling option that can be enabled for kids at the right stage. This latter option is only available on COSMO's JrTrack 2 kids smart watch, though most notable varieties will have some SOS alert function for parents.
>> What to look for: At least SOS Mode, ideally along with 911 Emergency calling feature.
6) Lock Mode/School Mode: Every parent knows that kids need help regulating tech usage and screen time. That's why the best kids smart watch models come with admin settings that let parents/guardians set custom times with limited features. These should still allow for emergency calls, but limit any other play or distracting elements.
>> What to look for: Custom School Mode or Lock Mode settings that limit watch functions to prevent distraction.
7) Activity Tracker/Step Counter: As kids spend more time in front of screens, it's never been harder or more important to help kids stay active. Activity trackers or pedometers are great tools to incentivize activity each day. The best kids smart watch models allow parents/guardians to set custom goals for the day or week to make tracking more fun.
>> What to look for: Watches with pedometer features and parent-set step goals
8) Camera: While most features on this list might make parents most happy, a camera is a feature for both kids and parents. Watches that include a camera allow kids to snap and share pictures with anyone the parent has approved as a trusted contact (see Approved Contact List above).
>> What to look for: Watches that include a front-facing camera and picture messaging capabilities.
9) No Hidden Fees: We've included fees because this is often hard to assess. The two fees that families often miss until it's too late are activation fees and device insurance fees. Be sure to ask before you buy!
>> What to look for: Low-cost device insurance and no or less-than $25 activation fee for new lines.
10) Safety Certifications: If you google "Kids Smart Watch" you'll find lots of options! Some even appear to be shockingly cheap. That's probably because they are. One key parents often miss (especially on Amazon) is to look for safety certifications. This ensures that the watch you put on your child's wrist is tested for material, chemical, and electrical safety and should be non-negotiable. Also, when it comes to calling & GPs watches, make sure to look for 100% COPPA compliance to make sure data from your child is being securely managed!
>> What to look for: Clear mention of manufacturing safety certifications, as well as COPPA compliance. [For more information, feel free to read this summary of what parents should know about child's electronics safety]
Other notable entertainment feature options: While these might not make the "essentials" list, some watch models will include these types of fun or game-like features. For some families, games and entertainment features may be a negative, but for others it's a benefit to look for.
- Customization (e.g. backgrounds, ringtones, etc.)
- Video calling
- Bluetooth connection/music player
- Games
What is the best smart watch for kids?
Once again, picking the right device will entirely depend on your needs! If you've made it this far, you're well equipped to find the perfect fit for your child. And you simply can't go wrong with the following approach:
Start with your needs: What's your child's age? What use would a kids smart watch play?
Choose your type: Activity tracker? Phone watch? Decide the best function for your needs
Consider features: What elements are most important for your family?
Go with trustworthy picks: Choose recommended, well-reviewed products
Below we've recommended the best options depending on the type based on reviews, value, and features. We may be biased, but for families who are looking for a safe, affordable, reliable device with GPS that keeps kids connected, the COSMO JrTrack 2 is an undeniably great option. But below we've also provided an easy comparison of other reliable options that might meet your needs! All are well-reviewed, reliable, great options to consider.
Best For Calling & GPS: COSMO JrTrack 2 SE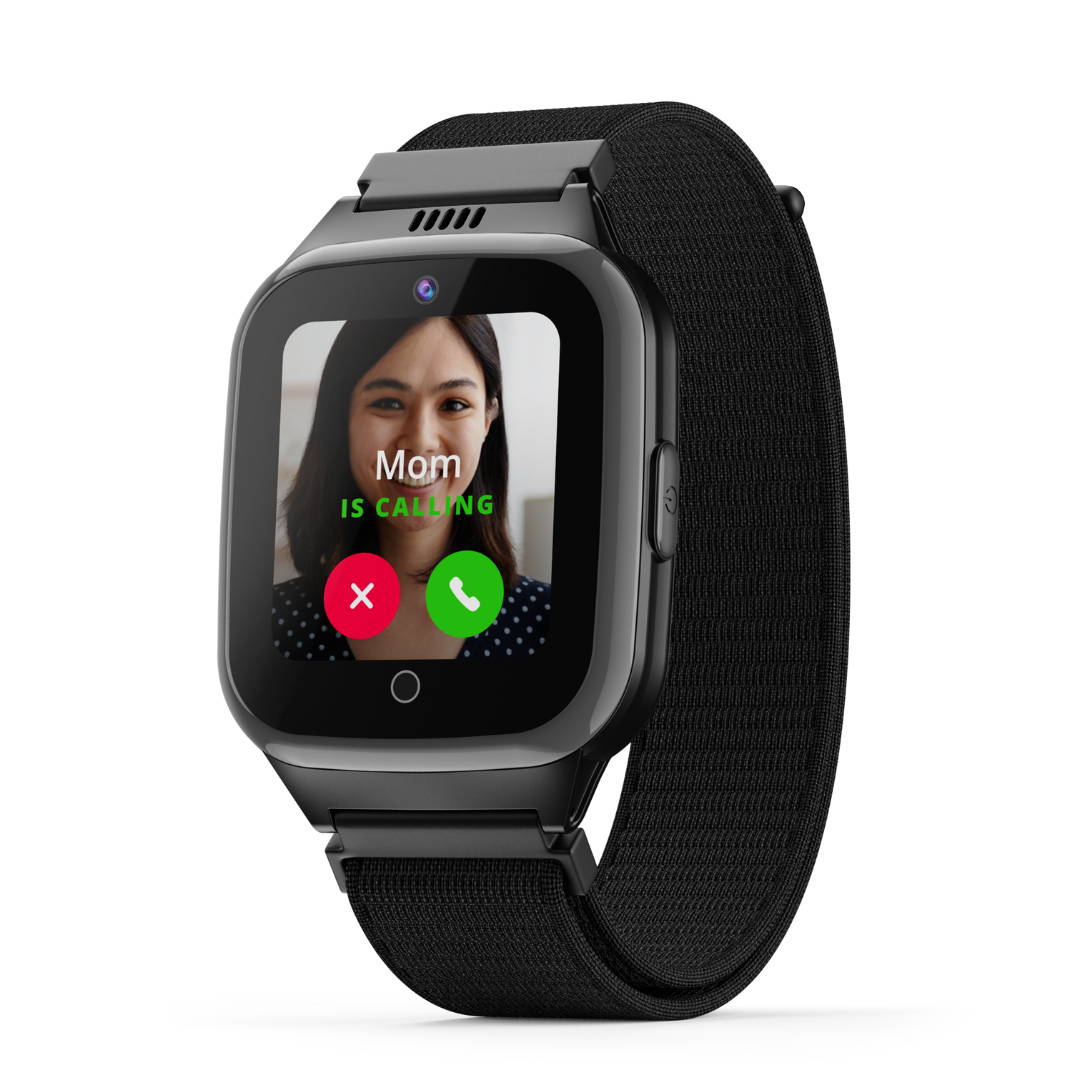 Key Features: Calling, Texting, GPS Tracking, Approved Contact List, Activity Tracking, Parent App, Emergency Calling & Safety Alerts
Price: $99
Monthly Cost: $14.99 - $19.99/mo
Of Note: A great all-in-one option for the basics like calling, messaging, activity, GPS tracking. No activation fee and device insurance included on all plans.

Best for Comprehensive Features: Apple Watch SE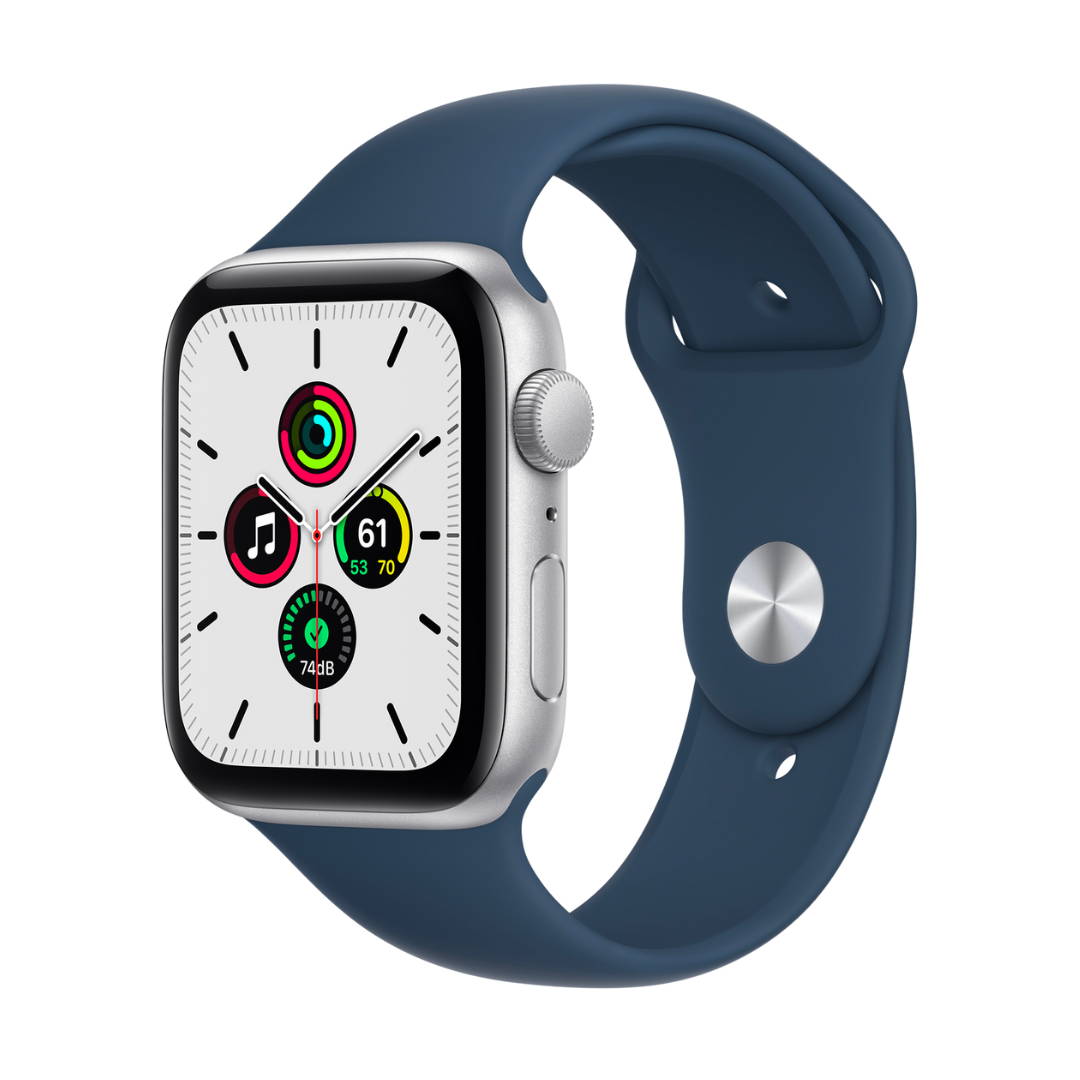 Key Features: Calling, Texting, GPS Tracking, Activity Tracking, Games, Screen Time Controls/Limitations

Price: $249
Monthly Cost: Varies by provider (when added to an existing plan, generally $10/month)
Of Note: A great option for slightly older kids. Not specifically a "kids smart watch" but with Apple Screen Time settings, parents can limit some content, apps & use times for kids.

Best for Activity Tracking: FitBit Ace 3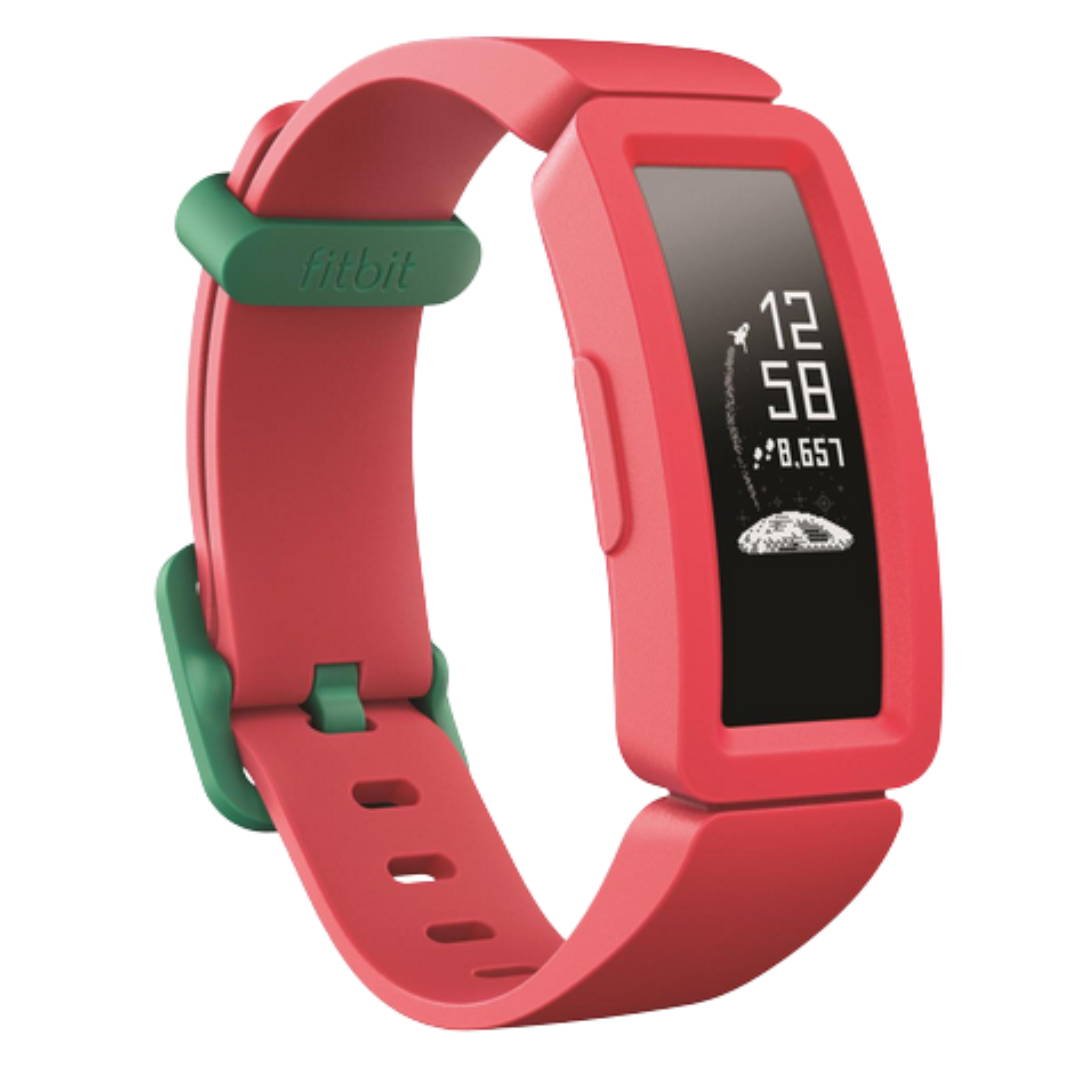 Key Features: Activity Tracking, 8 Day Battery, Waterproof
Price: $79
Monthly Cost: None
Of Note: Great for incentivizing activity in kids! Not equipped with cell phone or GPS capabilities.

Best for Simple Timekeeping: Timex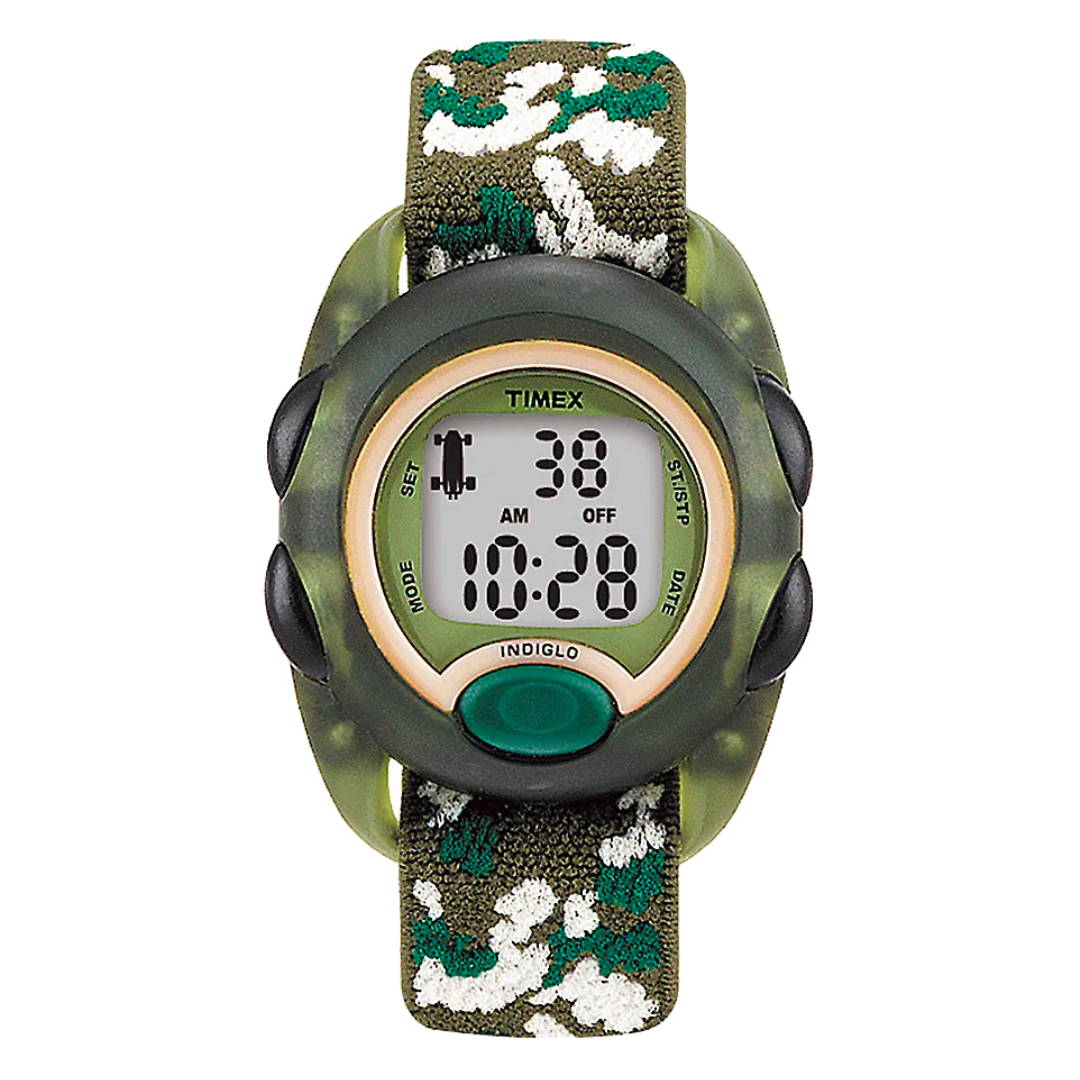 Key Features: Time, Stopwatch, Date, Alarm, Indiglo Night Button,
Price: $25
Monthly Cost: None
Bottom Line: Perfect for starting to build basic time-telling and responsibility. Not equipped with cell phone or GPS capabilities.